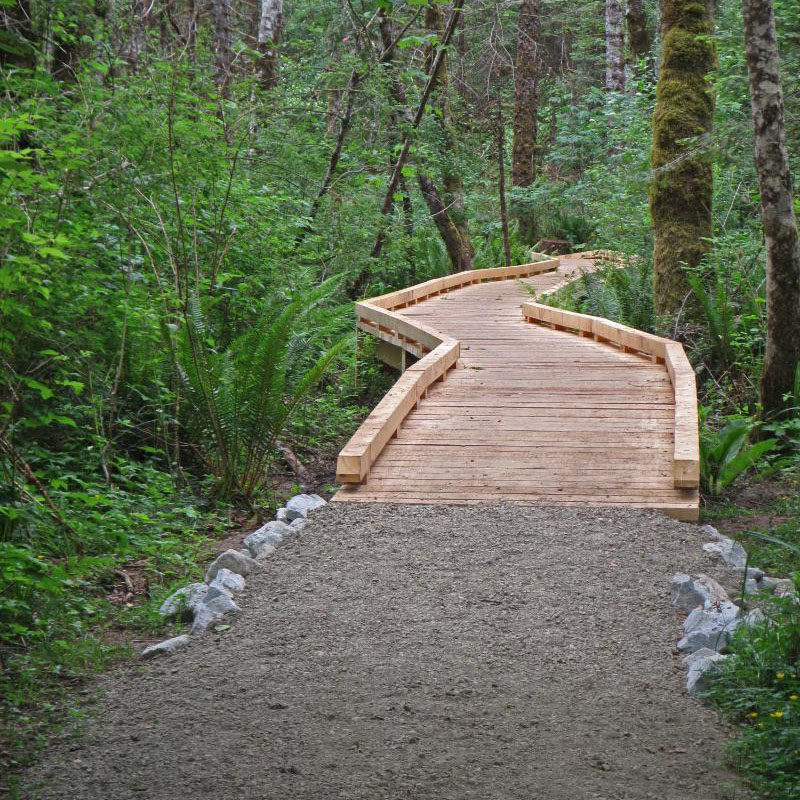 TSOLUM RIVER COMMONS
An 11-lot subdivision was originally surveyed in 1913 as an extension of the old Headquarters Townsite that was dismantled in the late 1950s (now a CVRD Park), but these 11 lots were never developed. In the late 1970s,  10 families bought one lot each and jointly acquired the 11th lot. The common vision was to use this lot as a private park. It was called the "River Common." For over 40 years families enjoyed the park for a variety of activities including walking, wildlife observation, playing, swimming, and community celebrations.
In 2016 the owners of the property donated the land to the CVLT, which has in turn leased it to the CVRD as a public park for 99 years plus a 99-year renewal term. The property protects important fish habitats, riparian areas, and mature forests that contribute to the health of the greater Tsolum River ecosystem.
The park is located on River Road North. A two-vehicle parking lot and the park entrance sign are located 100 metres north of the site itself. Dogs are allowed and cycling is permitted. Be bear aware in this park.
Click here for more information on Tsolum River Commons.