OUR TEAM
Our team works to protect and conserve the ecological viability of the Comox Valley region. We are made up of dedicated volunteers, consultants, and a Board of Directors – all of whom are passionate and driven industry leaders. They work collaboratively with our community, local governments, individuals, landowners, and other stewardship organizations. You might say our team is the core of all that we do.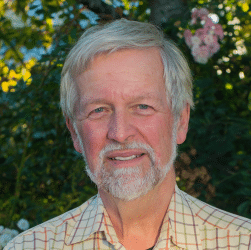 Piet spent most of his professional planning career with the Vancouver Board of Parks and Recreation retiring as Director of Planning and Operations. During his tenure, over 80 hectares of parkland were secured and over twenty kilometres of waterfront trails were added. In 2010, he moved to the Comox Valley and joined the Comox Valley Land Trust to apply his management, planning and land acquisition skills to help protect the Valley's remaining sensitive eco-systems and encourage local governments to adopt sustainable planning and development policies.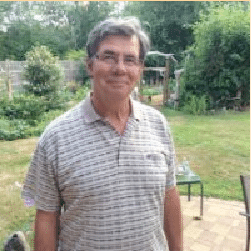 Michael Nihls
Vice-President, CVCP
Michael has been a CVLT Board member since 2015 and currently serves as Chair of the Land Protection Committee. He retired from a career in local government as a parks professional in 2014, having served in various technical and management positions spanning 39 years in Kitchener, Ontario, the City of Coquitlam and as Manager of Parks with the Comox Valley Regional District. With an educational background in Conservation Management, Horticulture and Public Sector Management, Michael has skills and experience in land acquisition, parks and natural areas planning, environmental policy and regulations, horticulture and arboriculture, recruitment and development. Michael's hobbies include bird watching, fly tying and fishing, camping, hiking, gardening and bridge.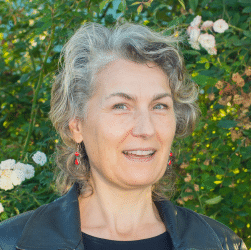 Chanchal Cabrera
Secretary
Chanchal lives in Royston, BC where she and her husband manage Innisfree Farm and Botanic Garden, a 7 acre internationally registered botanic garden specializing in food and medicine plants, and host internships in sustainable food production and herbal medicine. Chanchal runs a private herbal medicine clinic with a speciality in holistic oncology and offers a student training clinic that provides free health services to the community. The farm also hosts Gardens without Borders, a federally registered not-for-profit society established to run the botanic garden and provide horticulture therapy.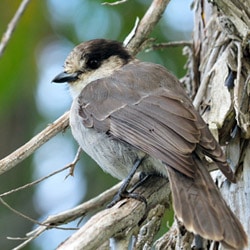 David Stapley combines 19 years of experience and training in management, facilitation and community development to assist individuals and the organizations they work with to build healthy and sustainable organizations, businesses, workplaces and communities. He provides organizational development and staff training consulting services to NGO, government and businesses through his company, DS Consulting. David has also worked as the Program Manager for the Comox Valley Conservation Partnership, and has achieved many notable conservation successes through working in partnerships between local governments and the ENGO sector.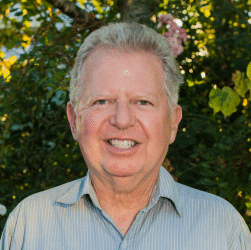 Bill is a retired conservation architect and former board member of several provincial cultural and arts organizations, and former chairman of the Saskatchewan Heritage Foundation, specializing in the conservation of historic properties and landmarks. He has served on the CVLT Board since 2012 with a particular focus on conservation land use planning and covenant protection of sensitive wetland and woodland properties for the Comox Valley Land Trust.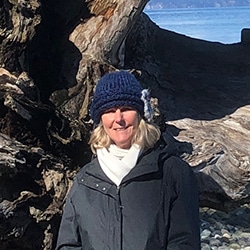 Jill moved to the Comox Valley in 2019, attracted here by the many outdoor opportunities. She is a communications consultant working primarily with clients in healthcare and social housing as well as with a number of groups with an environmental focus.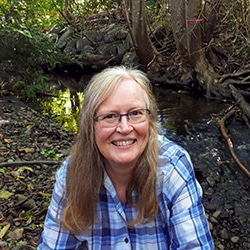 Jan and husband Jim lived a marine life on Cortes Island for 10 years, building and living on a float house. In 1994, after five years in Burnaby, Jan, Jim and their two daughters moved to the Comox Valley. Both have been active members of the Morrison Creek Streamkeepers for over 20 years. Jan is the current president of MCS. Jan has a certificate in landscape horticulture and worked at River Meadow Farms for 14 years. Currently employed as a community health worker, Jan's love of botany, plant communities, wildlife and aquatic ecosystems makes her keen to help conserve land and sustain natural ecosystems for future generations.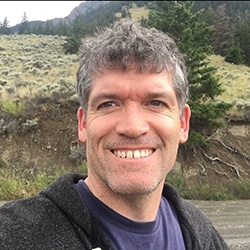 Nick Page is a professional biologist with a broad range of experience in conservation planning in coastal B.C. Most of his professional work has focused on assisting local governments plan, design, and implement policies and projects to protect and restore biodiversity in urban areas. He grew up in the Comox Valley and recently returned after several decades based in Metro Vancouver. He lives on a farm near Seal Bay Park.
Tim Ennis
Executive Director
Tim is a conservation biologist. He has over 20 years of experience working to protect and restore biodiversity in BC. Tim volunteers for the Steering Committee of the Coastal Douglas-fir Conservation Partnership, which works to protect and restore environmental values in the Salish Sea region. His work has involved extensive education and outreach components including national, provincial and local television, radio, print and online media. Tim is a 4th generation Vancouver Islander, and spends his free time mountaineering, back-country skiing, hiking, kayaking, hunting or mountain biking all over the Island and beyond.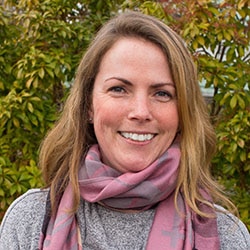 Erin Nowak
CVCP Program Coordinator
Erin has always had a close connection with nature, which led her to pursue a degree in Natural Resource Conservation from UBC and move to Vancouver Island. For the past nine years, she has worked with Greenways Land Trust in Campbell River. She believes in protecting our sensitive habitat areas through the power of volunteerism and building local partnerships. Her husband is a Fisheries Consultant in Campbell River and when they aren't fly fishing in our locals creeks; they have two little smolts at home that keep them busy!
HELP US PRESERVE THE BEAUTY OF THE COMOX VALLEY
Since our formation in 1999, the Comox Valley Land Trust has protected and conserved almost 300 hectares of ecologically significant land and wildlife habitat. This success is thanks to the vision and generosity of our donors and partners. Your donation to CVLT goes directly to acquiring and protecting the natural wealth of the Comox Valley.
Background photo by Don Tait