At long last we are ready to share our photo contest results! Our judges were inspired by the many entries, saying they felt motivated to capture more images of our beautiful valley. It was difficult for them to choose only three from their long list of favourites!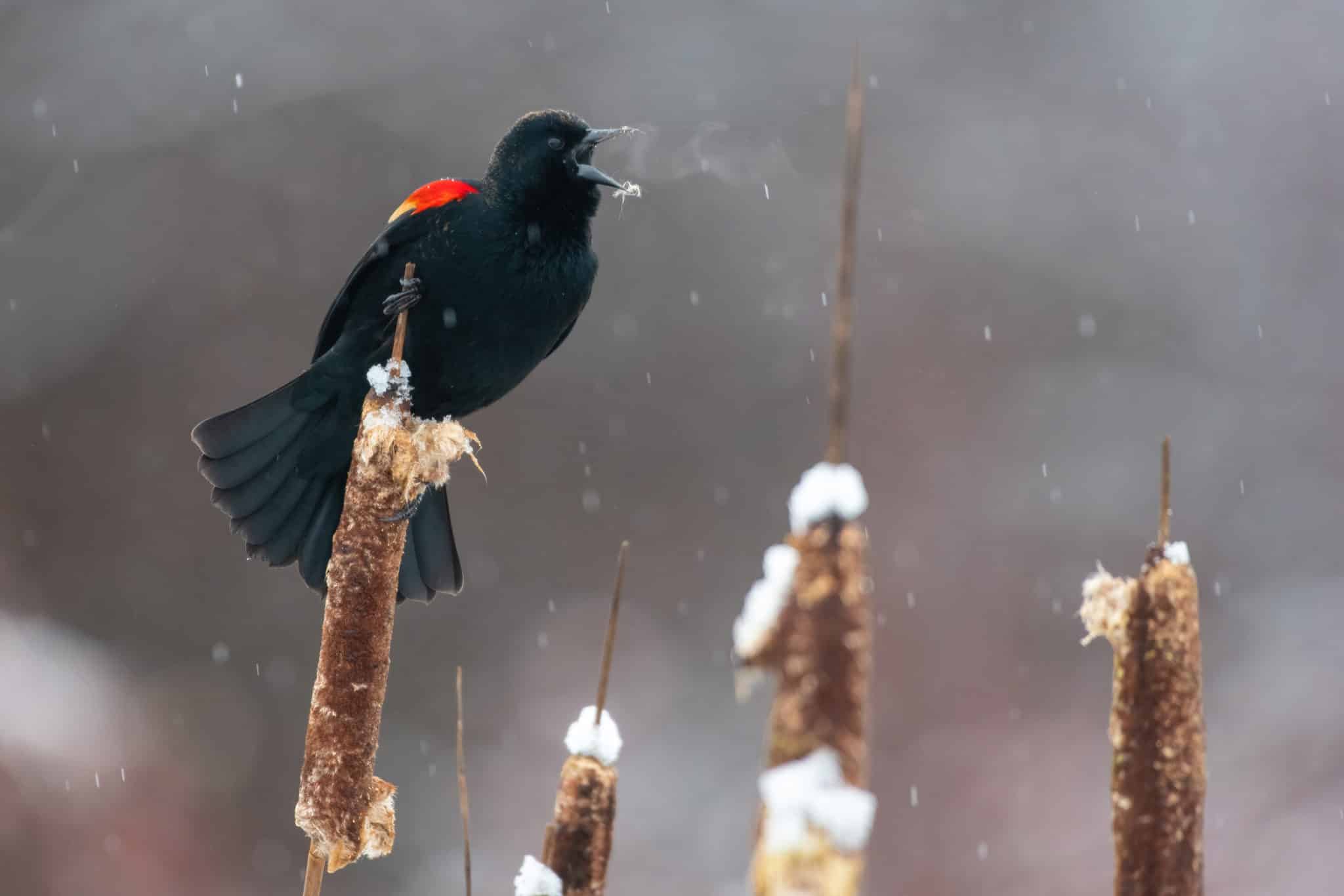 After much deliberation, our top choice featured a male red-winged blackbird, photographed by James Mackenzie. Our judges were captivated by all there was to see in this image. As one of them said, "I can almost hear the bird song in the misty breath spiralling out of the bird's mouth." The snowflakes are another detail that makes this image unique. This species of blackbird is one of the first migratory birds in spring, and the snowflakes are a reminder of the early spring season. Red-winged blackbirds depend on wetlands, which are an important conservation feature in the Comox Valley.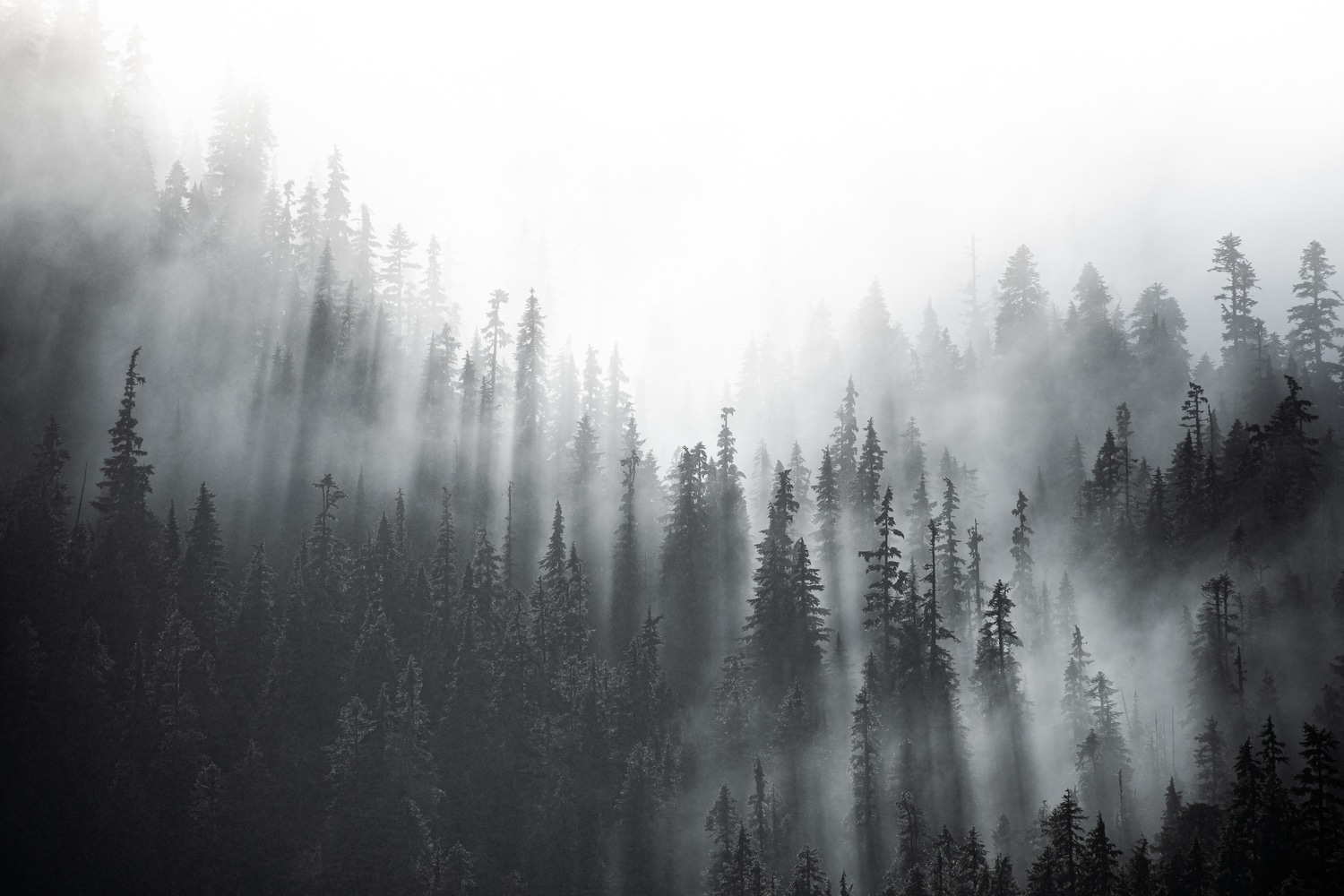 Second prize went to Jarret Lindal for his photograph of a misty forest canopy. This image stood out for the angle of the light illuminating the fog and the drops of moisture on the trees. This photo is an iconic representation of B.C's coastal rainforest.
Third prize was awarded to Bruce Moffat for his technically excellent portrayal of a merganser cruising across Maple Lake. This image stood out for the placement of the subject in front of a patch of mist, and for the reflection of the bird in the lake.
We give thanks to our contest sponsors: London Drugs, Mount Washington Alpine Resort, and Comox Valley Kayaks. Each contest winner was thrilled with their prize! We're also grateful to judges Scott Bell, Jenn Dykstra and Tim Ennis.
We thank everyone who helped make our first annual contest such a great success. Your entries inspired us, and you provided us with many gorgeous images for our website and newsletters. We're already looking forward to next year!