Over 350 participants attended the two-day event
(Comox Valley, BC) On March 14 and 15, 2017, the Comox Valley Land Trust (CVLT) hosted an Eco-Asset Symposium at the Florence Filberg Centre in Courtenay. Over 350 individuals from the Comox Valley and other communities throughout B.C. attended the two-day event The event raised awareness around the importance of ecological asset management in the community with the help of industry experts. "Eco-asset management is a new tool that is being put to worldwide use as a means to value and protect nature by recognizing and accounting for the services nature provides to our communities," stated Tim Ennis, Executive Director for the CVLT. "An eco-asset management approach can help solve critical municipal service delivery problems such as providing clean drinking water, flood protection, storm water management and sewage effluent quality improvements. It does this in a way that is less of a burden on the taxpayer compared to a reliance on traditional hard-engineering.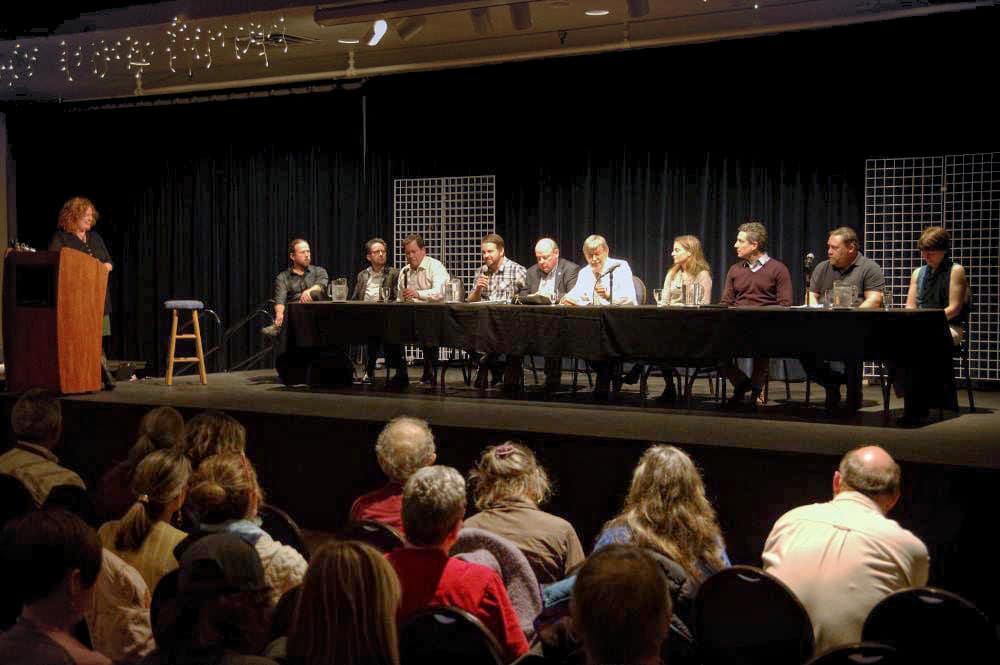 The success of this event would not have been made possible without the help and support of speakers, staff, volunteers and most of all, our event sponsors. Thank you to K'omoks First Nation, Project Watershed, Comox Valley Regional District, City of Courtenay, Town of Comox, Village of Cumberland, Real Estate Foundation of British Columbia, My Tech Guys, Wedler Engineering LLP, Comox Valley Record Newsroom, The CV Collective, The Partnership for Water Sustainability in B.C. and Ecofish Research Ltd. For more information visit the symposium page here.
HELP US PRESERVE THE BEAUTY OF THE COMOX VALLEY
We always welcome new people to direct and support our work. As a community based, grassroots organization, our strength has always come from our members. Membership is the foundation of our success. Let's work together to protect and to conserve the Comox Valley Region by becoming a member. Everyone is welcome and encouraged to become involved.