UPCOMING EVENTS THIS MONTH
Sun
Mon
Tue
Wed
Thu
Fri
Sat

Fanny Bay Salmon Enhancement Society Hatchery Work Parties

10:00 am

Fanny Bay Salmon Enhancement Society Hatchery Work Parties

Nov 2 @ 10:00 am – 10:30 am

Contact JudyAckinclose for more information at ackinclose@shaw.ca

AGM McLoughlin Gardens Society

11:00 am

AGM McLoughlin Gardens Society

Nov 2 @ 11:00 am – 1:00 pm

McLoughlin Gardens Society Annual General Meeting, What's on the agenda?•Board nominations and re-election•Committee reports•President's report•Plus…a review the year's activities and a sneak preview of what we're planning for 2020.When: 11:00 a.m. Saturday, November 2, 2019 Where: Comox Valley Arts Board Room, 2nd floor (above the Comox Valley Art Gallery), 580 Duncan Avenue, Courtenay It's time[...]

Electric Vehicles & Bio Fuels: Climate Change Cafe

6:00 pm

Electric Vehicles & Bio Fuels: Climate Change Cafe

Nov 5 @ 6:00 pm – 9:00 pm

Climate Cafe: Electric Vehicles & Bio FuelsFood Service at 6 pm, Speakers at 7 pm.Randy Chatterjee of the Comox Valley Electric Vehicle Association (CVEVA) will host a discussion on everything to do with electric cars, from solar charging to range anxiety. Hal Hewett will present on biofuels, appropriate technology and localized energy. Randy and Hal[...]

Fanny Bay Salmon Enhancement Society Hatchery Work Parties

9:00 am

Fanny Bay Salmon Enhancement Society Hatchery Work Parties

Nov 6 @ 9:00 am – 12:00 pm

Contact JudyAckinclose for more information at ackinclose@shaw.ca

Film: The Conquest of Mt. Logan

7:00 pm

Film: The Conquest of Mt. Logan

Nov 7 @ 7:00 pm – 9:00 pm

The Mack Laing Society is hosting the presentation of this film about the gruelling, epic expedition filmed by Mack Laing in 1925. Admission is free, donations gratefully accepted.

Cumberland Forest Trivia Night

7:00 pm

Cumberland Forest Trivia Night

Nov 8 @ 7:00 pm – 11:00 pm

Fall Trivia is coming! Friday November 8th the Cumberland Recreation Hall hall fills to the brim with trivia enthusiasts from across the Comox Valley. 54 teams compete for prizes, fame and bragging rights but everyone has fun! Locals drinks, amazing door prizes, crazy mind bending questions and more! Registration opens on October 1st at 8[...]

Fanny Bay Salmon Enhancement Society Hatchery Work Parties

10:00 am

Fanny Bay Salmon Enhancement Society Hatchery Work Parties

Nov 9 @ 10:00 am – 10:30 am

Contact JudyAckinclose for more information at ackinclose@shaw.ca

Artist In Residence At Bayside For Kus-kus-sum

2:00 pm

Artist In Residence At Bayside For Kus-kus-sum

Nov 12 @ 2:00 pm – 4:00 pm

Come to the Bayside Cafe to check out the art for Kus-kus-sum and watch the magic happen as a local artist, Brian Buckrell, creates a beautiful artwork on location. Brian will make a small painting there which will be raffled. There are many new artworks to view and Project Watershed will be there to answer[...]

Fanny Bay Salmon Enhancement Society Hatchery Work Parties

9:00 am

Fanny Bay Salmon Enhancement Society Hatchery Work Parties

Nov 13 @ 9:00 am – 12:00 pm

Contact JudyAckinclose for more information at ackinclose@shaw.ca

Fanny Bay Salmon Enhancement Society Hatchery Work Parties

10:00 am

Fanny Bay Salmon Enhancement Society Hatchery Work Parties

Nov 16 @ 10:00 am – 10:30 am

Contact JudyAckinclose for more information at ackinclose@shaw.ca

Fiesta Christmas Bazaar

10:00 am

Fiesta Christmas Bazaar

Nov 16 @ 10:00 am – 4:00 pm

On November 16th and 17th (10 am – 4 pm) both floors of the Filberg Center will be transformed into a Global Craft Bazaar by over 50 local and global vendors of fair trade products. These vendors from across the Island and Lower Mainland work directly with artisans in Africa, Asia, and Central and South[...]

Fiesta Christmas Bazaar

10:00 am

Fiesta Christmas Bazaar

Nov 17 @ 10:00 am – 4:00 pm

On November 16th and 17th (10 am – 4 pm) both floors of the Filberg Center will be transformed into a Global Craft Bazaar by over 50 local and global vendors of fair trade products. These vendors from across the Island and Lower Mainland work directly with artisans in Africa, Asia, and Central and South[...]

Comox Valley Nature monthly meeting with guest speaker

7:00 pm

Comox Valley Nature monthly meeting with guest speaker

Nov 17 @ 7:00 pm – 9:00 pm

Monthly meeting open to the public with guest speaker presentation. For more information go to: http://comoxvalleynaturalist.bc.ca/category/guest-speakers/

Fanny Bay Salmon Enhancement Society Hatchery Work Parties

9:00 am

Fanny Bay Salmon Enhancement Society Hatchery Work Parties

Nov 20 @ 9:00 am – 12:00 pm

Contact JudyAckinclose for more information at ackinclose@shaw.ca

24 Hours of Reality: Climate Truth in Action

7:00 pm

24 Hours of Reality: Climate Truth in Action

Nov 20 @ 7:00 pm – 9:00 pm

The Comox Valley Unitarian Fellowship joins with the ClimateReality Project for a global day of action to break the climate silence.. Scientiststell us climate change is one of the biggest issues facing humanity, buttalking about it can be uncomfortable. Statistics show most North Americans donot discuss the climate crisis. Join Will Cole-Hamilton, Courtenay City Councillor trained by[...]

Festive Cheer Project Watershed Fundraiser

6:30 pm

Festive Cheer Project Watershed Fundraiser

Nov 21 @ 6:30 pm – 9:30 pm

Hopefully a BIG fundraiser for Kus-kus-sum project! Thank you.

AGM Morrison Creek Streamkeepers

7:00 pm

AGM Morrison Creek Streamkeepers

Nov 21 @ 7:00 pm – 9:00 pm

The Morrison Creek Streamkeepers AGM program includes the award winning short film: "For the Love of Salmon" followed by a presentation by Joy Wade on "The Surprising World of Lamprey."Joy is originally from New Brunswick, moved here over 10 years ago from Newfoundland. She has worked with and for DFO and the CFIA throughout her[...]

Fanny Bay Salmon Enhancement Society Hatchery Work Parties

10:00 am

Fanny Bay Salmon Enhancement Society Hatchery Work Parties

Nov 23 @ 10:00 am – 10:30 am

Contact JudyAckinclose for more information at ackinclose@shaw.ca

Fanny Bay Salmon Enhancement Society Hatchery Work Parties

9:00 am

Fanny Bay Salmon Enhancement Society Hatchery Work Parties

Nov 27 @ 9:00 am – 12:00 pm

Contact JudyAckinclose for more information at ackinclose@shaw.ca

Fanny Bay Salmon Enhancement Society Hatchery Work Parties

10:00 am

Fanny Bay Salmon Enhancement Society Hatchery Work Parties

Nov 30 @ 10:00 am – 10:30 am

Contact JudyAckinclose for more information at ackinclose@shaw.ca

Wrapping Up 2019

Nov 30 @ 4:00 pm – 7:00 pm

Join us as we wrap-up our 2 month art show & sale at the Bayside Cafe, wrap-up another year of fundraising for Kus-Kus-Sum and celebrate our sponsors and volunteers as the year comes to a close. An artist will be painting on site, and that piece will be raffled. $5 tickets will be available online[...]
Nov
20
Wed
2019
Fanny Bay Salmon Enhancement Society Hatchery Work Parties
Nov 20 @ 9:00 am – 12:00 pm
24 Hours of Reality: Climate Truth in Action
Nov 20 @ 7:00 pm – 9:00 pm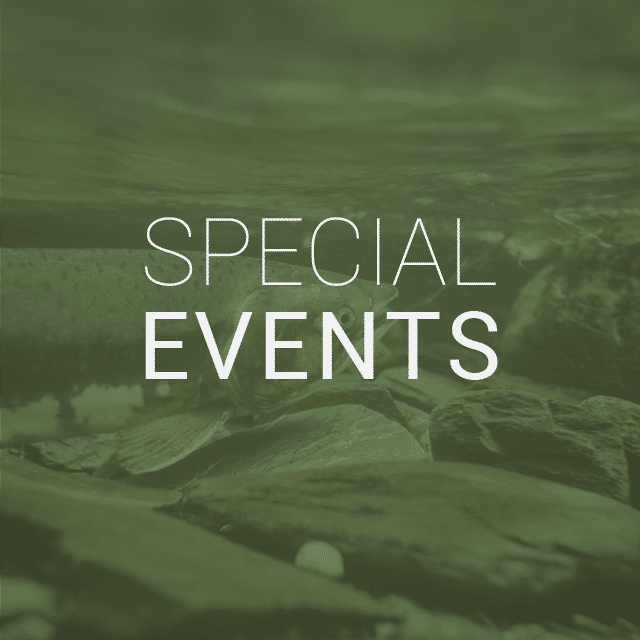 The Comox Valley Unitarian Fellowship joins with the ClimateReality Project for a global day of action to break the climate silence..
Scientiststell us climate change is one of the biggest issues facing humanity, buttalking about it can be uncomfortable. Statistics show most North Americans donot discuss the climate crisis.
Join Will Cole-Hamilton, Courtenay City Councillor trained by AlGore and the Climate Reality Project for an up-to-date, empowering presentationon climate solutions.
Afterwards, we'll gather for facilitated small groupconversations, to share practical steps for individual and collective action.Bring a friend and let's break the silence together.
Nov
21
Thu
2019
Festive Cheer Project Watershed Fundraiser
Nov 21 @ 6:30 pm – 9:30 pm
Hopefully a BIG fundraiser for Kus-kus-sum project! Thank you.
AGM Morrison Creek Streamkeepers
Nov 21 @ 7:00 pm – 9:00 pm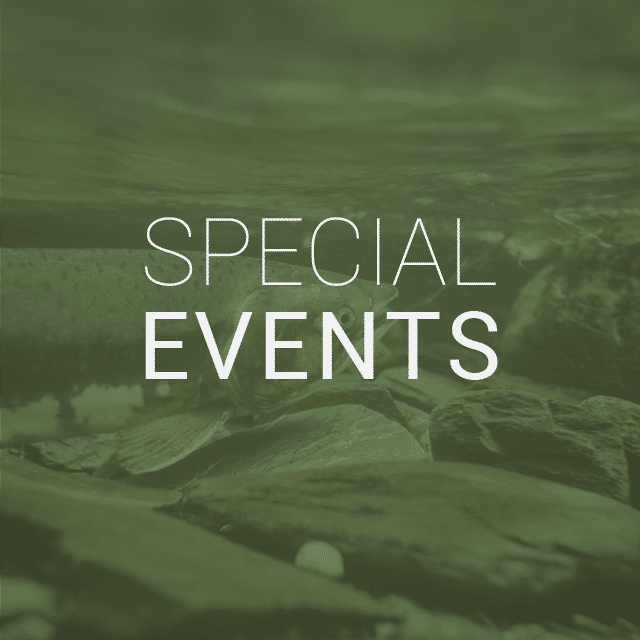 The Morrison Creek Streamkeepers AGM program includes the award winning short film: "For the Love of Salmon" followed by a presentation by Joy Wade on "The Surprising World of Lamprey."
Joy is originally from New Brunswick, moved here over 10 years ago from Newfoundland. She has worked with and for DFO and the CFIA throughout her career in marine science in such varied fields as broodstock development, disease management, science policy and science advice. Lately her career has focused on ecology and water management issues, particularly pertaining to freshwater and marine species at risk.