UPCOMING EVENTS THIS MONTH
Sun
Mon
Tue
Wed
Thu
Fri
Sat

MARS at Kitty Coleman Artisans' Festival

10:00 am

MARS at Kitty Coleman Artisans' Festival

Sep 1 @ 10:00 am – Sep 3 @ 4:00 pm

Moutainaire Avian Rescue Society (MARS) will be selling raffle ticket sales & Merchandise and have ambassador birds on site.

Fanny Bay Salmon Enhancement Society Hatchery Work Parties

10:00 am

Fanny Bay Salmon Enhancement Society Hatchery Work Parties

Sep 1 @ 10:00 am – 10:30 am

Contact JudyAckinclose for more information at ackinclose@shaw.ca

Dance for Kus Kus Sum

10:00 pm

Dance for Kus Kus Sum

Sep 1 @ 10:00 pm – Sep 2 @ 2:00 am

A Dance For Kus Kus Sum hosted by Nick Redway, Jamie McCue, and DJ Randal. All profits will go towards the Kus-kus-sum restoration project.

Oyster River Oceanfront Nature Walk

Oyster River Oceanfront Nature Walk

@ Meet at Country Market or 10:30 or CVRD yster River Parki parking lot behind Discovery foods off Old Highway.

Free easy Nature Walk hosted by Comox Valley Nature and lead by biologist Loys Mangon. For more information go to Comox Valley Nature.

Fanny Bay Salmon Enhancement Society Hatchery Work Parties

9:00 am

Fanny Bay Salmon Enhancement Society Hatchery Work Parties

Sep 5 @ 9:00 am – 12:00 pm

Contact JudyAckinclose for more information at ackinclose@shaw.ca

Fanny Bay Salmon Enhancement Society Hatchery Work Parties

10:00 am

Fanny Bay Salmon Enhancement Society Hatchery Work Parties

Sep 8 @ 10:00 am – 10:30 am

Contact JudyAckinclose for more information at ackinclose@shaw.ca

Project Watershed BBQ at 40 Knots Winery

5:00 pm

Project Watershed BBQ at 40 Knots Winery

Sep 8 @ 5:00 pm – 9:00 pm

Fanny Bay Salmon Enhancement Society Hatchery Work Parties

9:00 am

Fanny Bay Salmon Enhancement Society Hatchery Work Parties

Sep 12 @ 9:00 am – 12:00 pm

Contact JudyAckinclose for more information at ackinclose@shaw.ca

Project Watershed at Rib Fest

Project Watershed at Rib Fest

Project Watershed at Comox Valley Rib Fest at the Exhibition Grounds https://www.comoxvalleyribfest.ca/.

Fanny Bay Salmon Enhancement Society Hatchery Work Parties

10:00 am

Fanny Bay Salmon Enhancement Society Hatchery Work Parties

Sep 15 @ 10:00 am – 10:30 am

Contact JudyAckinclose for more information at ackinclose@shaw.ca

Comox Valley Nature (aka Comox valley Naturalists Society) Meeting

7:00 pm

Comox Valley Nature (aka Comox valley Naturalists Society) Meeting

Sep 16 @ 7:00 pm – 9:30 pm

Join us at Florence Filberg Centre, Rotary hall (downstairs)FMI: http://comoxvalleynaturalist.bc.ca/

Fanny Bay Salmon Enhancement Society Hatchery Work Parties

9:00 am

Fanny Bay Salmon Enhancement Society Hatchery Work Parties

Sep 19 @ 9:00 am – 12:00 pm

Contact JudyAckinclose for more information at ackinclose@shaw.ca

Sustainability Forum

7:00 pm

Sustainability Forum

Sep 19 @ 7:00 pm – 9:00 pm

Registration required. For free tickets, click here.The CV Global Awareness Network, CV Council of Canadians and Imagine Comox Valley invite the public, members of local government and candidates standing for office in the October municipal elections to learn more about the possibilities of reaching sustainable solutions to current issues and problems being faced in the[...]

Fanny Bay Salmon Enhancement Society Hatchery Work Parties

10:00 am

Fanny Bay Salmon Enhancement Society Hatchery Work Parties

Sep 22 @ 10:00 am – 10:30 am

Contact JudyAckinclose for more information at ackinclose@shaw.ca

MARS Open House

Sep 22 @ 10:00 am – 4:00 pm

Moutainaire Avian Rescue Society (MARS) will have tours, displays, food, merchandise and have ambassador birds on site.

MARS at Haig Brown Festival

11:00 am

MARS at Haig Brown Festival

Sep 23 @ 11:00 am – 3:00 pm

Moutainaire Avian Rescue Society (MARS) will be on site with merchandise table and ambassador bird.

Milliard-Piercy Watershed Walk

2:00 pm

Milliard-Piercy Watershed Walk

@ Meet at the concrete salmon statue located at the junction of 31st Street and Courtenay River Walkway

Sep 23 @ 2:00 pm – 4:00 pm

The Millard-Piercy Watershed Stewards invite the public to a free guided nature walk. You will learn about salmon life histories, their habitat requirements, challenges affecting salmon productivity and ways in which you can help to maintain a healthy environment. The efforts of the Millard-Piercy Watershed Stewards over the past 20 years to enhance fish production[...]

Fanny Bay Salmon Enhancement Society Hatchery Work Parties

9:00 am

Fanny Bay Salmon Enhancement Society Hatchery Work Parties

Sep 26 @ 9:00 am – 12:00 pm

Contact JudyAckinclose for more information at ackinclose@shaw.ca

Fanny Bay Salmon Enhancement Society Hatchery Work Parties

10:00 am

Fanny Bay Salmon Enhancement Society Hatchery Work Parties

Sep 29 @ 10:00 am – 10:30 am

Contact JudyAckinclose for more information at ackinclose@shaw.ca
Sep
19
Wed
2018
Fanny Bay Salmon Enhancement Society Hatchery Work Parties
Sep 19 @ 9:00 am – 12:00 pm
Sustainability Forum
Sep 19 @ 7:00 pm – 9:00 pm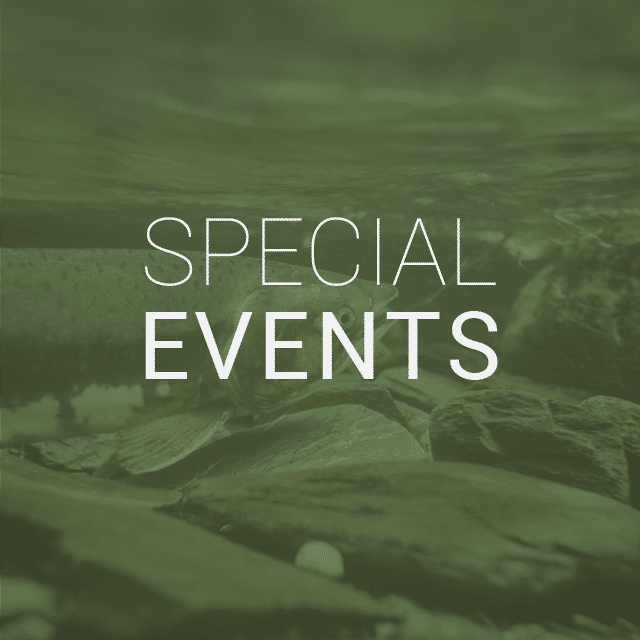 Registration required. For free tickets, click here.
The CV Global Awareness Network, CV Council of Canadians and Imagine Comox Valley invite the public, members of local government and candidates standing for office in the October municipal elections to learn more about the possibilities of reaching sustainable solutions to current issues and problems being faced in the Comox Valley.
The evening will begin with an introduction to the United Nations Sustainable Development Goals, followed with an overview of the goals outlined in the Regional Growth Strategy and Official Community Plans and why these matter to the well-being of our Comox Valley communities.
Five speakers will present information on a range of issues ranging from public health and local economic development to climate change and infrastructure. Following each presentation, there will be an opportunity for questions.
Whether you are a voter who is seeking to understand the need for a proactive approach to enacting sustainable policies and programs or a candidate in the 2018 municipal election – this Forum will address what is currently taking place in the Valley and how we can move our communities toward sustainable solutions.
Sep
22
Sat
2018
Fanny Bay Salmon Enhancement Society Hatchery Work Parties
Sep 22 @ 10:00 am – 10:30 am
Contact JudyAckinclose for more information at ackinclose@shaw.ca
MARS Open House
Sep 22 @ 10:00 am – 4:00 pm
Moutainaire Avian Rescue Society (MARS) will have tours, displays, food, merchandise and have ambassador birds on site.