Watershed Resilience
Climate Change, Collaboration and Landscape Restoration
Watershed Resilience
Climate Change, Collaboration and Landscape Restoration
Our Presenters
Working together to reconnect ecology and hydrology in the built and natural environments of the Comox Valley.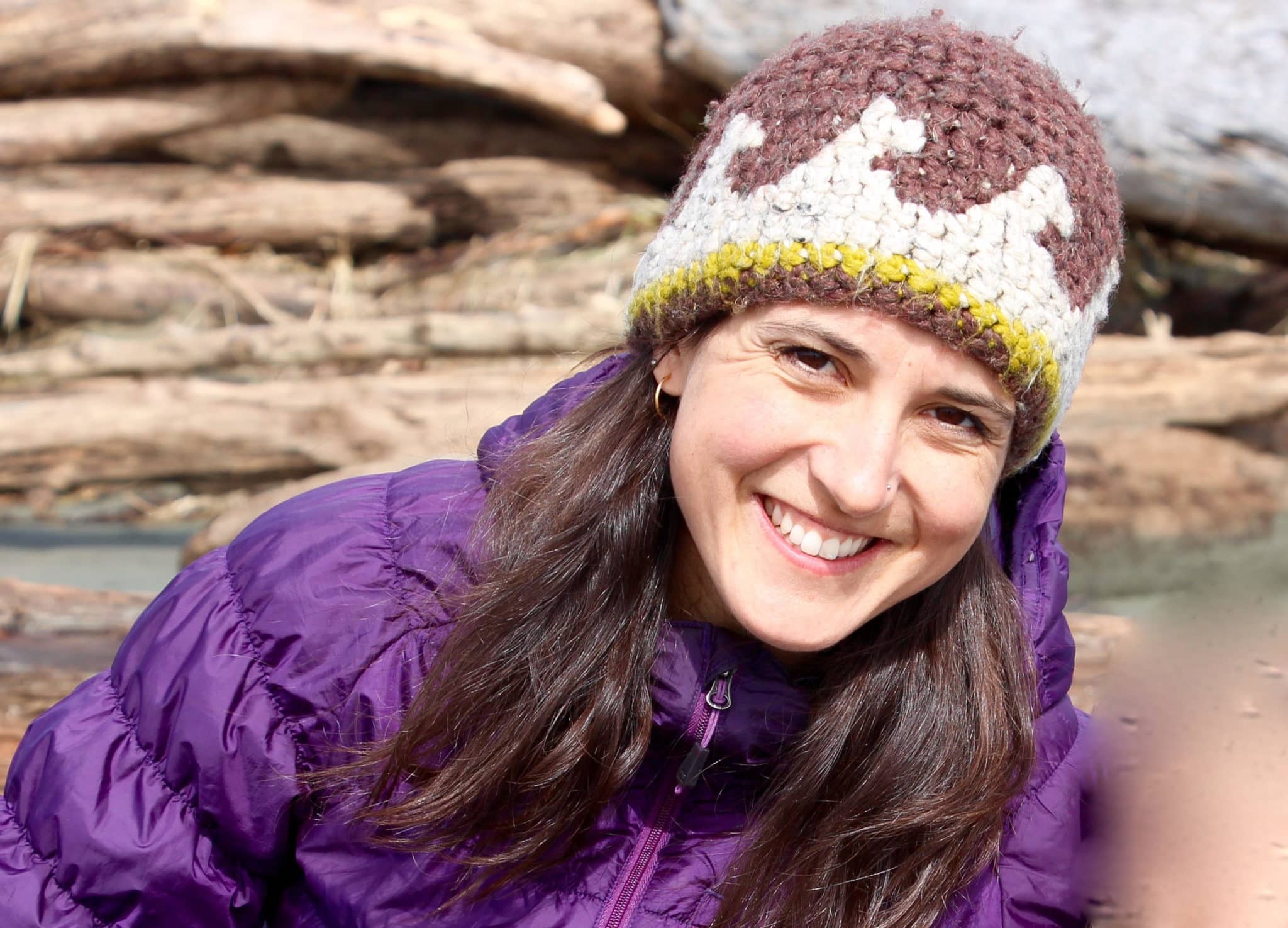 Serina Allison, SD71 Comox Valley, Environmental and Outdoor Learning Lead District Teacher
Serina has a specialty in Outdoor Experiential Education and Environmental Science from Lake Head University and an extensive background in adventure guiding.  She is currently SD71-Comox Valley, Environmental and Outdoor Learning Lead District Teacher.  Serina's role is to help connect people with resources within our schools, community and beyond to help support Environmental and Outdoor Learning.  Her commitment is to the students and making Environmental and Outdoor learning accessible to all who are in District 71 with the guidance, support, and collaboration of the community, teachers and administers.
Genevieve Burdett,  Executive Director, Cumberland Lake Park Wilderness Society
Genevieve is the executive director of Cumberland Lake Wilderness Society (CLWS). CLWS is a local not-for-profit that operates Cumberland Lake Park Campground as a social enterprise to support its mission of creating wonder and connection through outdoor experiences. CLWS offers subsidized school programs, free community programs and invests in capital projects that improve the park experience. Genevieve has a degree in Environmental Science and a master's in Educational Psychology and a career ranging from outdoor educator and recreation coordinator to college instructor.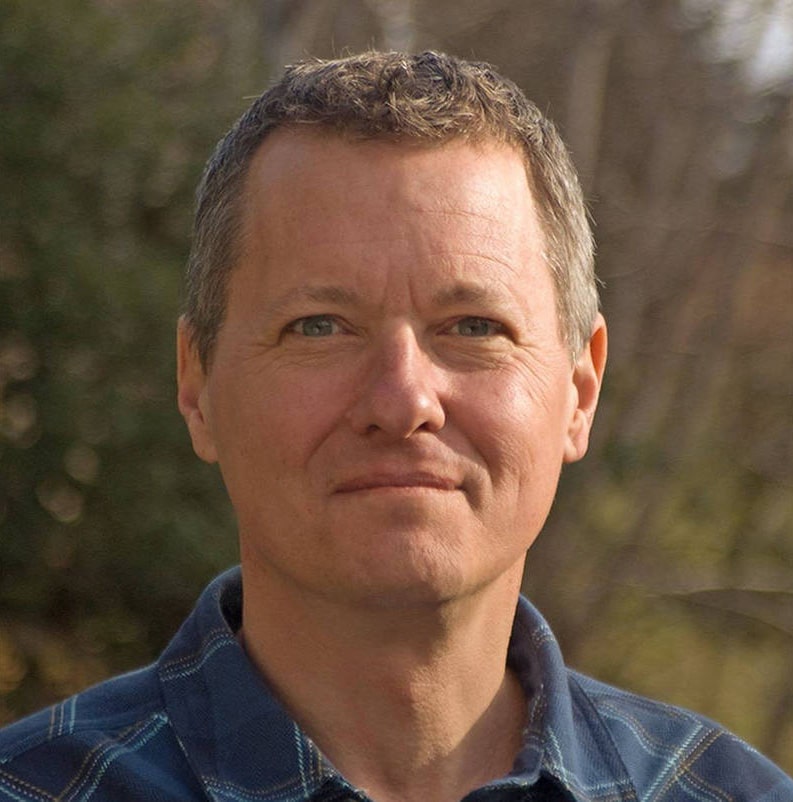 Will Cole-Hamilton, Councillor, City of Courtenay
Will is a Councillor at the City of Courtenay and a Director of the Comox Valley Regional District.  He is a trained climate communicator with a background in law and business. Will is a core member of the communication team at Climate Caucus, a national network of mayors, councillors and representatives dedicated to action on the climate crisis.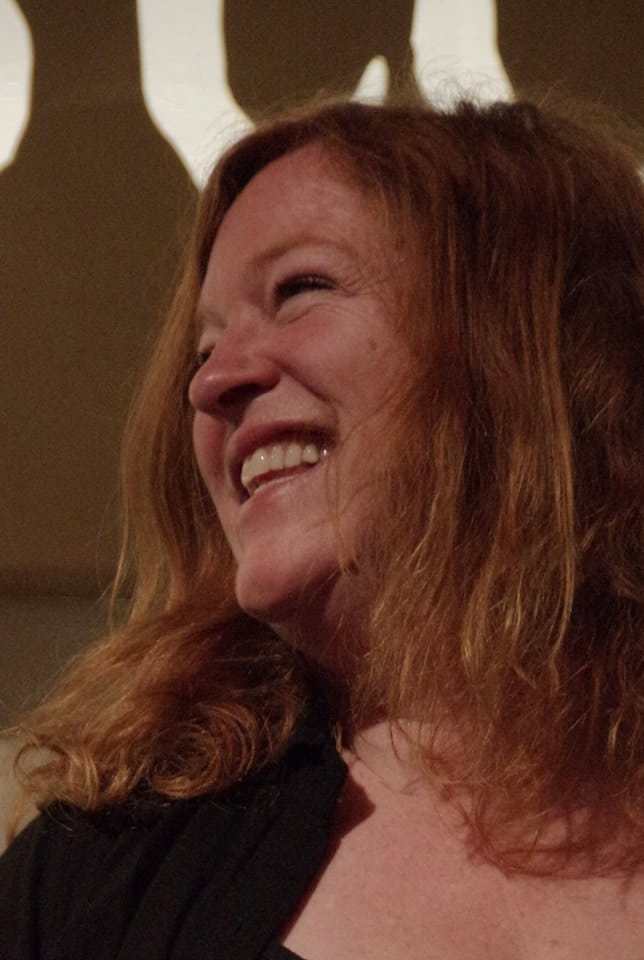 Meaghan Cursons,  Executive Director, Cumberland Community Forest Society, and Community Engagement, Connected by Water
Meaghan is an interdisciplinary conservationist and non profit leader with over 25 years experience in environmental, cultural, governance and economic development sectors on Vancouver Island and the Salish Sea region. She is the Executive Director of the Cumberland Community Forest Society, a steering committee member with the Comox Valley Conservation Partnership and a watershed protection public educator for the CVRD. In her spare time, she produces climate theatre with children and adults in the Village of Cumberland, plays music and helps protect bats. Meaghan is a high energy organizer, workshop leader, facilitator, and presenter with a passion for bringing together diverse disciplines to build resilient community.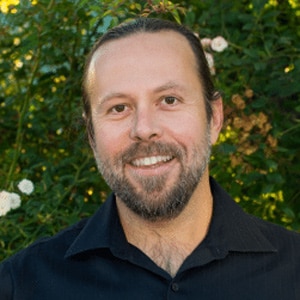 Tim Ennis, Executive Director, Comox Valley Land Trust and Conservation Partnership
Tim is a conservation biologist. He has over 20 years of experience working to protect and restore biodiversity in BC. Tim volunteers for the Steering Committee of the Coastal Douglas-fir Conservation Partnership, which works to protect and restore environmental values in the Salish Sea region. His work has involved extensive education and outreach components including national, provincial and local television, radio, print and online media. Tim is a 4th generation Vancouver Islander, and spends his free time mountaineering, back-country skiing, hiking, kayaking, hunting or mountain biking all over the Island and beyond.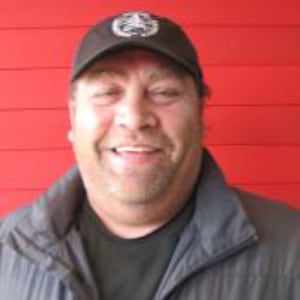 Cory Frank, Guardian Watchmen Manager, K'omoks First Nation
Nancy Gothard, Policy Planner, City of Courtenay
Nancy has been a planner with the City of Courtenay for nearly 10 years and is thrilled to be assigned to the on-going comprehensive review process of the City of Courtenay's climate-friendly Official Community Plan. Data driven, visionary, and to be heavily consulted, the OCP presents an opportunity to harmonize the science and art of community planning towards the goal of a highly livable, thriving, low carbon Courtenay. Nancy is passionate about working directly with residents to co-create places that we can all be proud of. She dedicates spare time to related volunteer initiatives that take her into the kitchens, gardens, community halls, school gymnasiums, election stations, trails, beaches, creeks, parks and streets of the community she loves. Nancy brings a strong sustainability lens to all aspects of her work, aiming to give a voice to Nature in planning decisions while strengthening community resilience in the face of a complex, dynamic and changing world.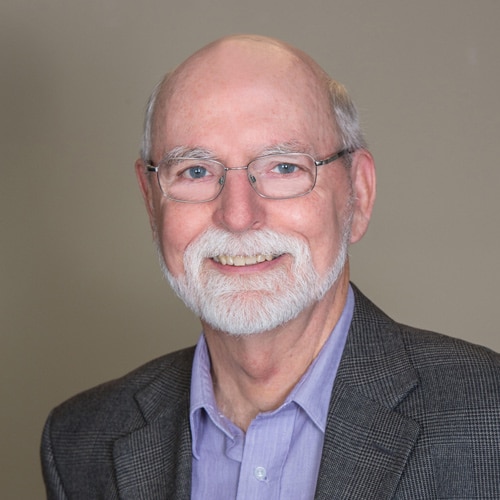 Doug Hillian, Councillor, City of Courtenay
Currently serving his fourth term on Courtenay City Council and first term as a Regional District Director, Doug has over forty-five years experience as a social work and community justice professional, working in the non-profit sector and with the provincial government at the local, regional and provincial level. He has a Master's degree in Human and Social Development and his contributions to public safety and community justice were acknowledged with the Governor General's Exemplary Service Medal in 2003 and 2015. Doug has served as the City's liaison to the Kus-kus-sum project since its inception, working collaboratively with K'omoks First Nation and Project Watershed for the restoration of the estuary. He has sponsored numerous Council resolutions promoting environmental conservation and engagement between City staff and Conservation Partnership members, while also supporting conservation initiatives such as Morrison and Perseverance Creek.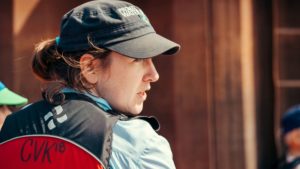 Caila Holbrook, Manager of Fundraising, Mapping & Outreach, Project Watershed
Caila has been with Project Watershed since November 2008. She has a Masters in International Nature Conservation and a BSc in Environmental Science. She has been involved in environmental projects all over the world. She has been involved in all aspects of running Project Watershed from project coordination to grant writing to public education. Caila is currently managing community fundraising for the Kus-kus-sum initiative with Kathy Haigh, Director of Fundraising and Outreach and writing grants for the acquisition and restoration of the site. She works with local schools and school aged children providing educational presentations and field trips based on Project Watershed's Glacier to Estuary Resources. In addition, she also manages Project Watershed's mapping resources including the Interactive Estuary Map.
Robyn Holme,
Long Range Planner, 

Planning and Development Services, Comox Valley Regional District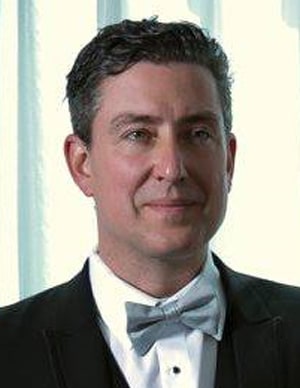 Kris La Rose, P.Eng. CVRD Senior Manager of Water/Wastewater Services
Kris is a professional engineer with 16 years of experience in regional governance and a background in mechanical engineering. He has developed expertise in energy management, zero waste, district energy, waste-to-energy, and most recently crossed over into the water and wastewater field. Kris is currently the senior manager of water & wastewater with the Comox Valley Regional District where he leads a department of 25 operators and engineers managing the regional water and sewer system. In this capacity, Kris is coordinating the CVRD's participation in the Municipal Natural Assets Initiative (MNAI) watershed pilot project in an effort to better understand the value provided to the region by the Comox Lake drinking watershed by viewing it through a natural asset lens.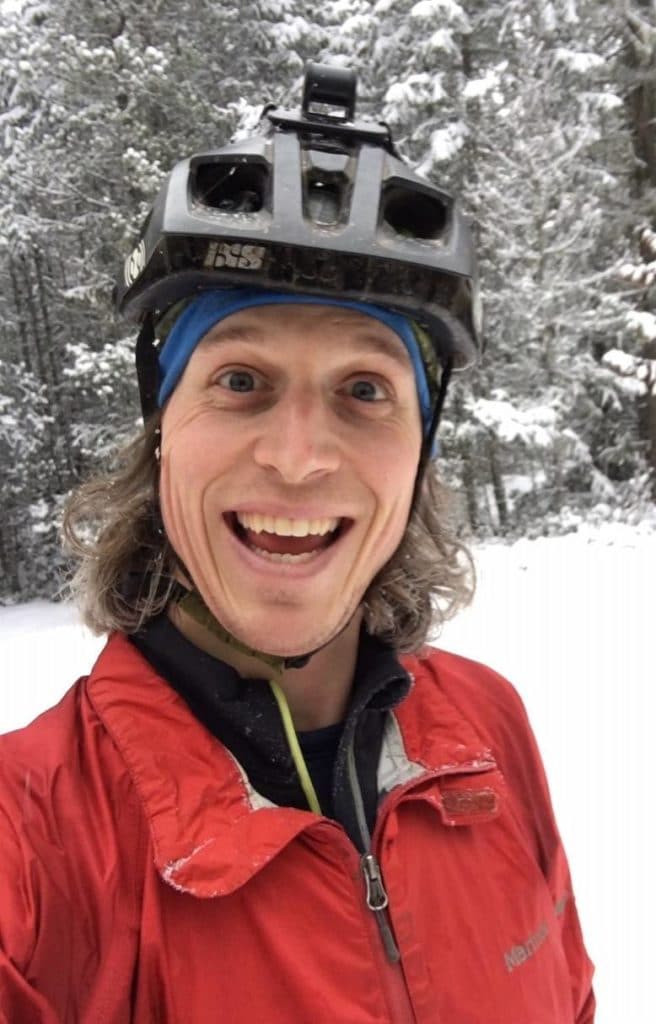 Kevin McPhedran,Village of Cumberland's Parks and Outdoor Recreation Coordinator
Kevin has been supporting parks and trails planning, operations and capital improvements for the Village over the past eight years. Kevin led the Village in the Project Perseverance partnership project, supporting property acquisition and covenant development for the recent 90-hectare addition to the Cumberland Community Forest municipal park in the Perseverance Creek basin. Kevin has worked in parks and protected area management for the past 12 years. Prior to his Village position, he worked for BC Parks on central and northern Vancouver Island. He is graduate of the University of Victoria (B.Sc. Geography).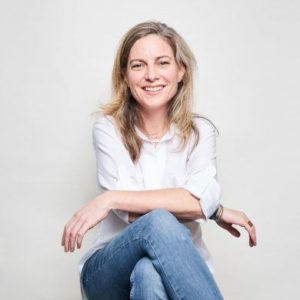 Michelle Molnar, Environmental Economist and Policy Analyst at the David Suzuki Foundation
Michelle is the Technical Director of the Municipal Natural Assets Initiative, as well as an Environmental Economist and Policy Analyst at the David Suzuki Foundation. Her work focuses on the conservation of natural capital using various tools of ecological economics, policy analysis, and public outreach. She is the author of several natural capital valuations, past president of the Canadian Society for Ecological Economics and sat on the B.C. government's Climate Solutions and Clean Growth Advisory Council. Michelle is an experienced project manager and practitioner of natural asset measurement and management.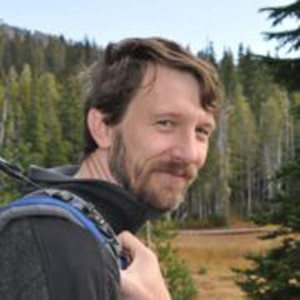 Jesse Morin, Archaeologist and Researcher for K'ómoks First Nation
Jesse's expertise are in the realm of prehistoric archaeology and can generally be subsumed under political economy and technological studies. Primary research areas are the Canadian Plateau and Northwest Coast, particularly the development of social complexity among hunter-gatherers. Methodologically, Jesse focuses on lithic technology (experimental studies, sourcing, design theory, and use-wear/traceology) and mapping techniques (digital mapping and spatial analysis).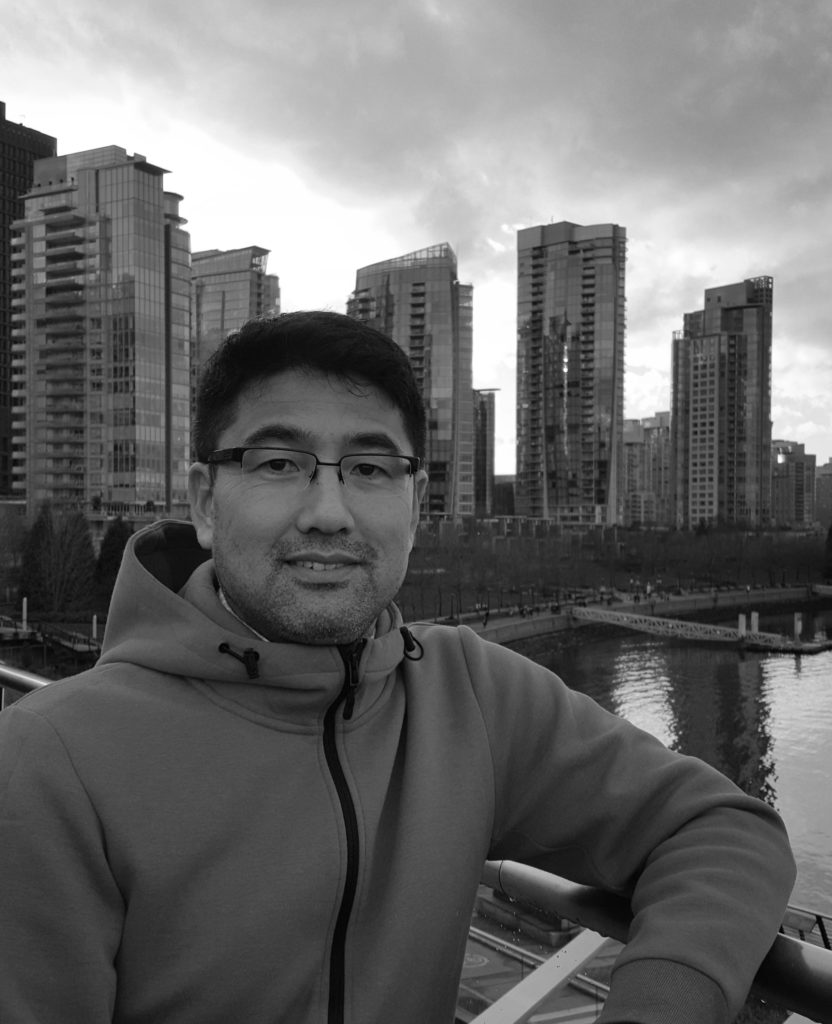 Tatsuyuki Setta, Manager of Community and Sustainability Planning, City of Courtenay
Tatsuyuki is a certified urban planner in Canada, the US and Japan with master's degree in urban planning from McGill University in Montreal and bachelor's degree in law from Kansai University in Osaka, Japan. He is the Manager of Community and Sustainability Planning at the City of Courtenay responsible for the City's Official Community Plan update project. He loves travelling, cycling, and having coffee and reading when he is off. He and his family are proud residents of Courtenay since 2015.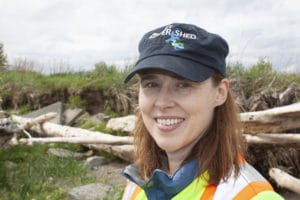 Jennifer Sutherst, Estuary Coordinator & Staff Biologist, Project Watershed
Jennifer is a Biologist and Environmental Scientist that has worked as an environmental professional and stewardship leader most of her career; and has extensive experience working in freshwater, marine and terrestrial ecosystems inlcuding projects as diverse as research on climate change for Simon Fraser University to traditional ecological knowledge surveys of marine mammals for the 'Namgis First Nation. She has won awards for her work with Fisheries and Oceans Canada to produce the Lost Streams of Victoria informational map. She is a Streamkeepers and Wetlandkeepers Instructor and has worked extensively with multi-disciplinary teams of volunteers, First Nations, government agencies and non-profits to achieve habitat protection and stewardship objectives. She currently works as the Project Manager and Estuary Coordinator for the Comox Valley Project Watershed Society.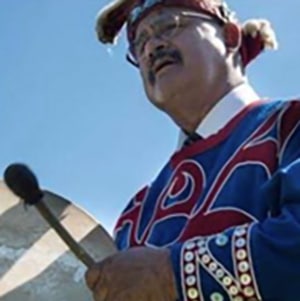 Wedlidi Speck, Cultural Advisor
Wedlidi is a member of the Namgis tribe of Alert Bay. He is Chief of the Kwaguł- Gixsam clan on his mother's side and through his maternal uncle, George Cook, Wedlidi is the hereditary chief of the E'iksan – K'ate'mot clan of the Island K'omoks. Versed in his cultural history, Wedlidi is a cultural advisor and speaker and mentor for several families. He is a storyteller, Clan Myth-Keeper and spiritual leader who understands the importance of traditional knowledge, knowledge transfer and traditional decision making and mentors several emerging leaders & hereditary chiefs. In his work with the Ministry of Children and Family Development, Wedlidi provides cultural advice to the organization's leadership, management and staff. In his own words, "I have been blessed to be a bi-cultural Indigenous man who is living in a time that calls for new leadership and courageous conversations. It is a great time to be alive".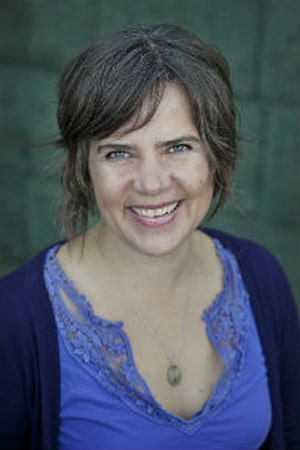 Christina Willard-Stepan B.Ed., Environmental Educator CVRD Connected by Water, and Comox Strathcona Waste Management
Christina Willard-Stepan is an Environmental Educator with the Comox Valley Regional District. She develops resources for use in the classroom and works as a community resource to educators. A B.C. certified teacher, she has many years of experience in the private, public and not-for-profit sectors. This makes her a person passionate about making community connections, and supporting students in making connections for themselves, especially in relation to living more consciously within their environment.